Online Spa Conference 2021
Academics and Experts Inspiring the Spa and Wellness Community
Spa Education Academy Online Spa Conference is back for
another year and this one is not to be missed
Our annual Spa Conference brings you spa academics and spa experts to inspire and give you tools to implement in your spa operations and career. We are excited and honoured to announce our 2021 speakers; Professor Gerard Bodeker, Jeremy McCarthy MAPP, Amanda Frasier, Alberto Apostoli and Patrick Huey.
​
We invite our spa management students, alumni and spa professionals to enjoy our amazing speakers who are movers and shakers of our industry!
As a Spa education academy student, you get to attend the conference for FREE as one of your many bonuses!
​
Gain Access to the Live Conference and the Recording by SECURING your Virtual Ticket Today!
Tickets for our 2021 conference is now closed
Academics and Experts Inspiring the Spa and Wellness Community
​
Click to Learn more about our Speakers and their Topics!
Professor Gerrard Bodeker - Topic: Mental Wellness in a Time of Pandemic
---
Professor Gerrard Bodeker Professor, Researcher and Author University of Oxford​ Topic: Mental Wellness in a Time of Pandemic Gerry Bodeker, PhD, Green Templeton College, University of Oxford, United Kingdom; & Dept. of Epidemiology, Columbia University, New York, United States. Public Health Academic & Clinical Psychologist. Professor Gerry Bodeker, whose doctoral studies were at Harvard, researches and advises on integrative medicine and wellness. He has researched and taught in medical sciences at Oxford for two decades, and is adjunct professor of epidemiology at Columbia University. He works with the private sector, governments and UN organizations, including WHO and the Asian Development Bank, advising on culturally themed wellness policy and strategies. He has published six books and recently co-authored a chapter on Wellbeing and Mental Wellness in the Oxford Research Encyclopedia of Global Public Health and a chapter on the health of indigenous peoples. He is co-editor of the spa management text Understanding the Global Spa Industry. ​ TOPIC : Mental Wellness in a Time of Pandemic
---
Alberto Apostoli - Topic: How to Design an Exciting and Profitable spa
---
Alberto Apostoli Architect and Spa Designer; Studio Apostoli ​ Topic: How to Design an Exciting and Profitable spa Alberto Apostoli is considered one of the most important and award-winning architects and trendsetters in the wellness industry. He has designed numerous and wonderful spas all over the world as well as some products and equipment that have become icons for the new way of experiencing the spaces of private wellness. For over 25 years he has contributed to the development of the sector through educational activities, workshops and publications. He is a member of the Board of Directors of the English Sustainable SPA Association. Alberto Apostoli's approach has now established itself as a true manifesto of "Wellness Architecture", which arises from the combination of creativity, specialist know-how and technical expertise. Apostoli's goal is to create well-being through architecture. This means compositional harmony, experiential quality, technological perfection, sustainability, use of elements instead of materials, interpretation of the environment; a philosophy rather than a discipline. He leads a team of 60 professionals including architects, interior designers, engineers and consultants who work in accordance with his vision.
---
Jeremy McCarthy MAPP - Topic: Creating a Successful Career in Spa and Wellness
---
Jeremy McCarthy MAPP Author and Group Spa Director of Spa &Wellness Mandarin Oriental ​ Topic: Creating a Successful Career in Spa and Wellness Jeremy McCarthy is the Group Director of Spa & Wellness for Mandarin Oriental Hotel Group, leading their guest and colleague wellness programmes and their internationally acclaimed luxury spa division. He has over 25 years of experience operating luxury spas in resort and hotel properties worldwide. McCarthy holds a Master of Applied Positive Psychology (MAPP) degree from University of Pennsylvania, is the author of The Psychology of Spas & Wellbeing ​ TOPIC In this interactive session, Jeremy McCarthy will share some of the key business and leadership lessons he has learned over the course of his career and will take questions from participants about how to navigate a successful career in this industry. Topics include:
The importance of learning and "beginner's mind."
Understanding the financial side of the business
Navigating the complexity of the business
---
Amanda Frasier - Topic: Creating a Five Star Spa Experience; What does it take?
---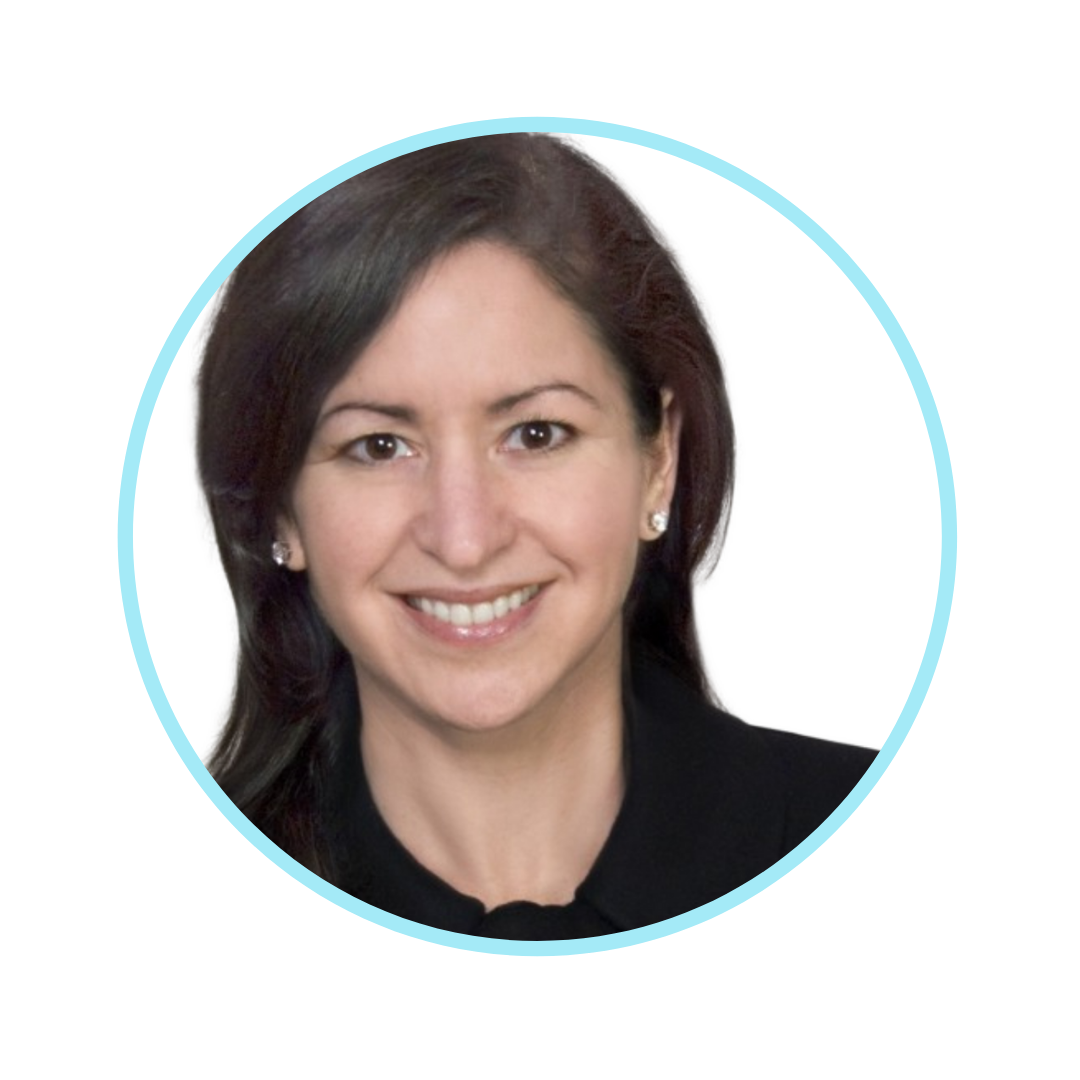 Amanda Frasier Forbes Travel Guide Executive Vice President of Standards and Ratings ​ Topic: Creating a Five Star Spa Experience; What does it take? As Forbes Travel Guide's Executive Vice President of Standards & Ratings, Amanda Frasier oversees the coordination of the global inspections and annual star awards. Frasier also serves as chair of the Forbes Travel Guide Standards Advisory Committee. Now in its 10th year, the SAC is composed of industry executives who help shape the future of Five-Star service and facility standards and the modern luxury guest experience. She plays a key role in all global expansion efforts, covering more than 70 countries and growing. In addition, Frasier manages the Forbes Travel Guide Brand Official program, a collection of exclusive brands representing the best products and services in luxury hospitality. Prior to this role, Frasier was the director of Executive Training for Forbes Travel Guide's consulting division and served as an inspector. Before working for Forbes Travel Guide, she spent 13 years in luxury hospitality operations. Frasier was born and raised in London, England and now resides in Atlanta, Georgia. ​ ​ TOPIC Discover how the world's only independent global ratings system (since 1958) defines the exacting standards used to verify today's luxury spa experiences. Learn about their spa inspection process and how the historic star awards system works. Listen to some of the Best Practices as seen by FTG's team of incognito evaluators that ensure the ultimate guest experience.
---
Patrick Huey - Topic: Forecasting in the wake of covid and Revenue Boosting Retail
---
With over 20 years of experience in the hospitality and spa industry, Patrick is the Vice President of Spa and Retail for Montage Resorts International and Chairman of the Board with ISPA; International Spa Association. With Montage, Patrick is responsible for the brand visions for the seven current and eight opening spas for both Spa Montage and Spa Pendry. Prior to his current role, Patrick served as Group Director of Spas – Asia for MSpa at Minor Hotels International. Patrick was responsible for establishing and implementing the business strategy for the 40 spas in the Southeast Asian Spa Division in conjunction with the Chairman, CEO and SVP of Operations.
Patrick also served as the Corporate Director of Spa, Fitness and Tennis for Sandals Resorts International with 23 operational spas and fitness centers where he oversaw the Red Lane Spa and Fitness brands and launched the Red Lane Training Institute. Before that, Patrick was the Corporate Spa Director for Viceroy Hotel Group where he successfully launched the spa and fitness brand overseeing the US, Caribbean, Mexico and the Middle East.
Patrick holds a Master of Fine Arts from Yale University in Acting and a Bachelor of Arts from Vanderbilt University in Creative/Nonfiction Writing, English Literature and Theatre and serves on the International Spa Association's Board of Directors.
TOPIC:
Forecasting in the wake of covid and Revenue Boosting Retail
---
---
Location
Virtual Conference

(Online)
Tickets for our 2021 conference is now closed
Speakers are industry-leading spa experts and academics!
Hear the latest Spa and Wellness research and trends
Attend from wherever you are in the world online
Spa Education Academy Students attend for FREE
What our attendees say...